21ST EDITION OF MARINTEC CHINA--A NEW DATE AND A NEW VENUE IN 2022
考虑到新冠病毒防疫措施对于国内外参展商和观众的限制,中国国际海事会展组委会决定遵循中国政府的有关规定,中国国际海事会展今天确认,第 21 届会展将于 2022 年 6 月 28 日至 7 月 1 日在 国家会展中心(上海)举行。
Marintec China, the showcase event for the Chinese Shipbuilding and Maritime Industry, has today confirmed that the 21st Edition of the event will now take place from 28 June – 1 July 2022 at the National Exhibition and Convention Center (Shanghai), NECC. This has been rescheduled from December 2021 on direct advice from the Chinese Government and key partners due to continuing COVID-19 public health concerns.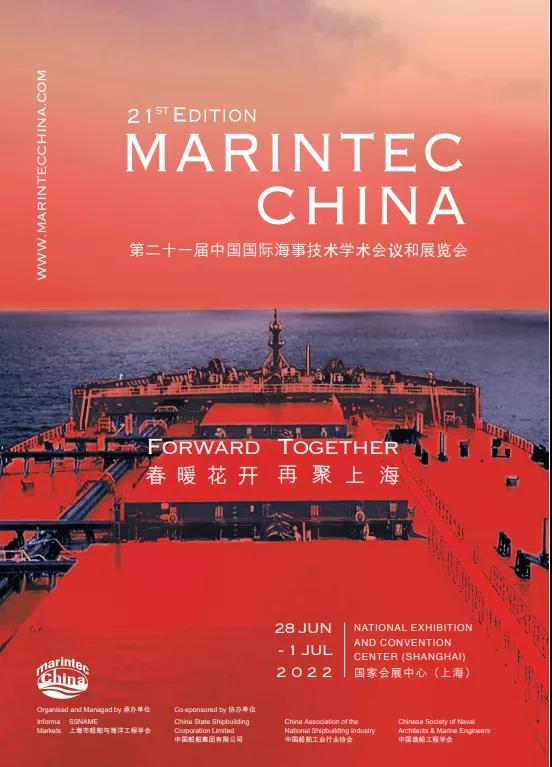 中国国际海事会展始终致力于为所有参与者提供各类高质量的活动,我们对航运业的未来持乐观态度。
Marintec China remains always committed to delivering a high-quality event that will offer true value to all participants and we are optimistic about the future of the maritime industry.